OH Happy Monday everyone!
Today I have a great challenge for you at Incy Wincy Challenge blog, We have the
fabulous Tiddly Ink's Sponsoring us and were offered to choose an image to use!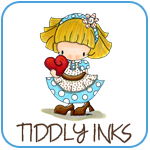 I could not help but choose Little hopper Toadally Amazing he's so cute, Now the challenge theme is
Dust it off
but don't panic we are not asking you to do your housework! Goodness me no!
What the challenge theme means is for you to dust off something you have had for a long time and now used so dust it off and use it! let us know what it is you used..
For me I am dusting off a pack of faux Scrabble letters I have had for well since I started crafting you know when you see things and just have to have them... I think I bought so much stuff on impulse thehee! anyway so the letters are old and so are the patterned papers, the Numbers one is Basic grey, the other one I think was DCWV but don't quote me on that! its so old I can not remember thehehe :0)
The Challenges I am entering are:

Have a great Day!
and don't forget to come and join us at
hugs me x